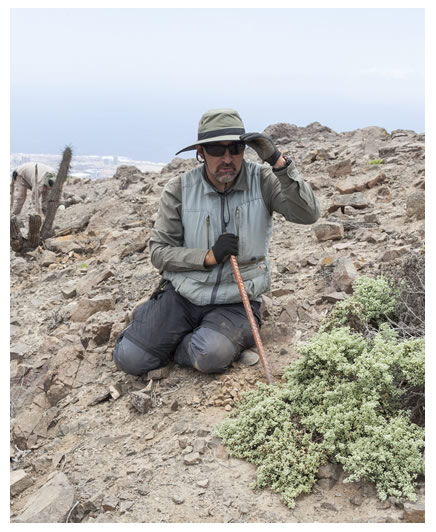 Jaime Pizarro Araya
Profesor Asociado
Entomología ecológica, Biogeografía de coleópteros, Taxonomía y Sistemática de artrópodos de zonas áridas y semiáridas.
Email: Esta dirección de correo electrónico está siendo protegida contra los robots de spam. Necesita tener JavaScript habilitado para poder verlo.
Web:
http://www.biouls.cl/zoeco/publicaciones/jpizarro.html
http://coleoptera-neotropical.org/C-Entomologos/auct/Pizarro-A,J.html
Biografía
Título Profesional: Profesor de Estado en Biología y Ciencias. U. de La Serena. Chile.

Grado Académico: Licenciado en Educación en Biología, U. de La Serena.

Último Grado Académico: Magíster en Ciencias Biológicas. Mención Zoología. U. de Concepción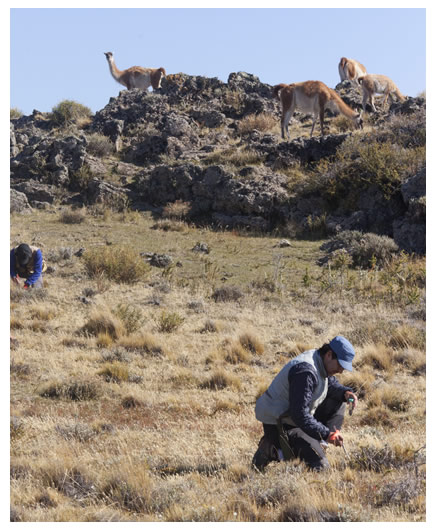 OJANGUREN-AFFILASTRO AA, MJ RAMÍREZ & J PIZARRO-ARAYA (2020) Phylogenetic analysis of the winter and southernmost scorpion genus Urophonius Pocock, 1893 (Bothriuridae), with the description of two new Patagonian species. Zoologischer Anzeiger 289: 50-66.
TIRADO C, D TRUJILLO, J PIZARRO-ARAYA, FM ALFARO, S GONZÁLEZ & MA CARRETERO (2018) Ecophysiological traits and activity patterns of coleopterans from Atacama Desert provide clues to the functional responses of small ectotherms to climate change. Journal of Arid Environments 150: 21-27.
PIZARRO-ARAYA J, FM ALFARO, GE FLORES & L LETELIER (2017) Distribution and conservation status of Gyriosomus granulipennis Pizarro-Araya & Flores 2004 (Coleoptera: Tenebrionidae). The Coleopterists Bulletin 71 (4): 661-666.
https://doi.org/10.1649/0010-065X-71.4.661
SOTO EM, FM LABARQUE, FS CECCARELLI, MA ARNEDO,
J PIZARRO-ARAYA
& MJ RAMÍREZ (
2017
) The life and adventures of an eight-legged castaway: Colonization and diversification of
Philisca
ghost spiders on Robinson Crusoe Island (Araneae, Anyphaenidae). Molecular Phylogenetics and Evolution 107: 132-141.
DOI:
http://dx.doi.org/10.1016/j.ympev.2016.10.017
CEPEDA-PIZARRO J,
J PIZARRO-ARAYA
& H VÁSQUEZ (
2005
) Variación en la abundancia de la artrópodofauna, con énfasis en tenebriónidos epígeos, del desierto costero transicional de Chile. Revista Chilena de Historia Natural 78: 651-663.
DOI:
http://dx.doi.org/10.4067/s0716-078x2005000400005
PIZARRO-ARAYA J
& V JEREZ (
2004
) Distribución geográfica del género
Gyriosomus
Guérin-Méneville, 1834 (Coleoptera: Tenebrionidae): una aproximación biogeográfica. Revista Chilena de Historia Natural 77: 491-500. DOI:
http://dx.doi.org/10.4067/s0716-078x2004000300008